RSS for Sticky Wooden Drawers
By: A Cat Eye Girl - 9/16/2011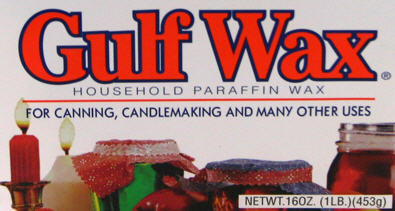 Here is an RSS, really simple solution, for making any wooden drawer in good repair slide with ease: parafin canning wax.
Grab a bar of canning wax and repeatedly slide it over the wooden runner on the drawer bottom. Now try it. Works better doesn't it. We said it was an RSS, really simple solution.
Back to Category List
Email the cateyegirls

Our "vintage" trade secrets (more)




Funky Junk, Vintage Elements and Antiques Repurposed (more)




Antique Shows, Vintage Markets, Funky Junk Shows (more)




What We're Thinking About (more)




Sources of Inspiration (more)




Resources (more)




Estate Sale: Yakima, Richland, Pasco, Kennewick, Ellensburg (more)



Less is usually more, though when you are recycling and repurposing, more is, well, actually more!

We'll get farther, collect and share more ideas for using funky junk in new ways, provide more funky junk inspiration, salvage more funky junk, repurpose more funky junk and recycle more funky junk if we do it together!

Do share. And, if you've learned a funky junk thing or two or found a little funky junk inspiration by what you read here . . .

Follow us on facebook . . . Subscribe to our blog, wear cat eye glasses . . . attend a vintage market and find even more inspiration!